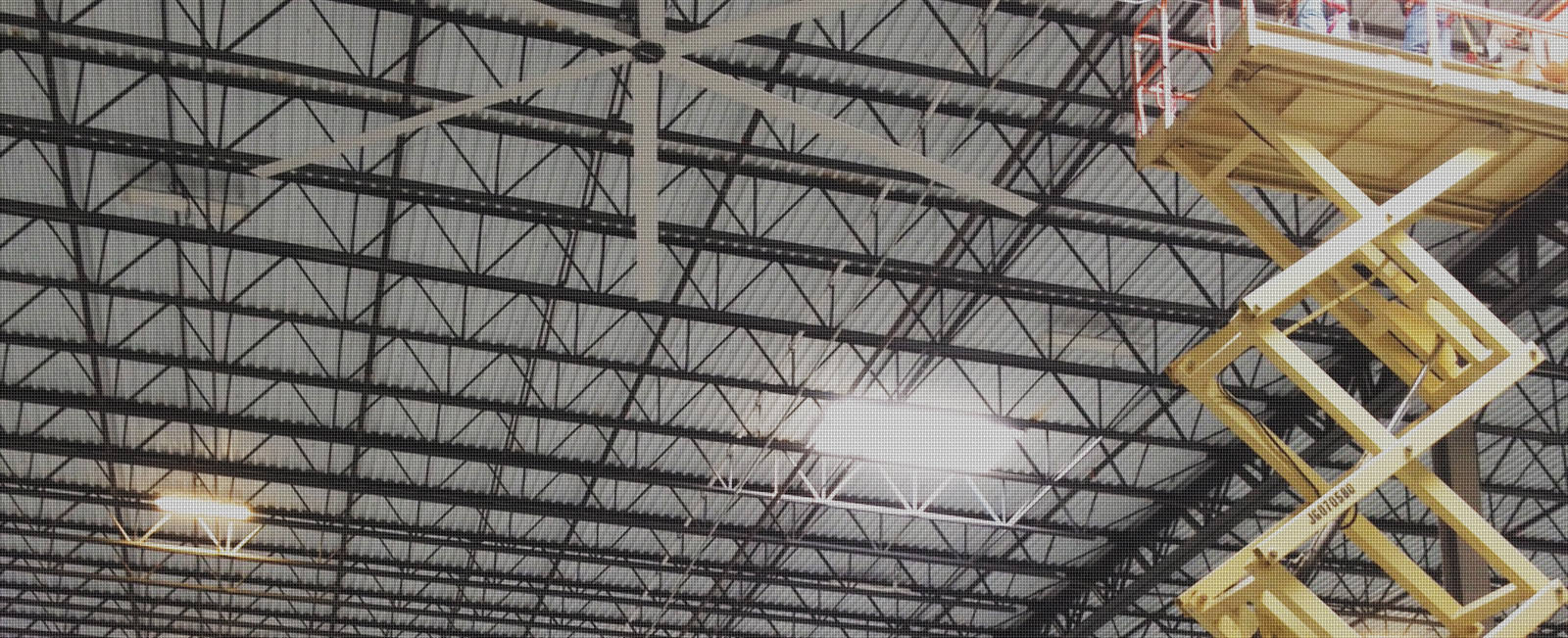 COCA-COLA DISTRIBUTION CENTER
Orlando

Here at Coca-cola, employee morale is a top priority, and the massive column of air that MacroAir fan circulated with just 3/4 horsepower motor made it an attractive solution. The best part of the fans is the "wow" factor. People are blown away when they see them in action.
JIM LOCKHART
Operations & Maintenance Manager

WHAT WAS THE CHALLENGE?
With thousands of beverages being prepped for transport every hour, the 130,000 square foot Coca-Cola Distribution Center in Orlando is a flurry of activity. It also happens to be located in one of the most humid climates in the country. So despite having numerous turbo fans in constant operation, the structure's 32-foot ceiling makes airflow down to the floor a non-event. Meetings with employees only further reinforced that something had to be done to keep the workers comfortable and productive.
THE SOLUTION
Operations and Maintenance Manager Jim Lockhart had seen a MacroAir fan during a visit to Coca-Cola's Jacksonville facility, and decided to look into the technology.
Lockhart had two AirSpan fans installed, and the cooling effect has made a noticeable improvement to employee comfort. Since then, he's purchased an additional 10 fans from MacroAir. The fans operate throughout the week, and the employees say the fans provide welcome relief from the previously stagnant conditions experienced before the installation.