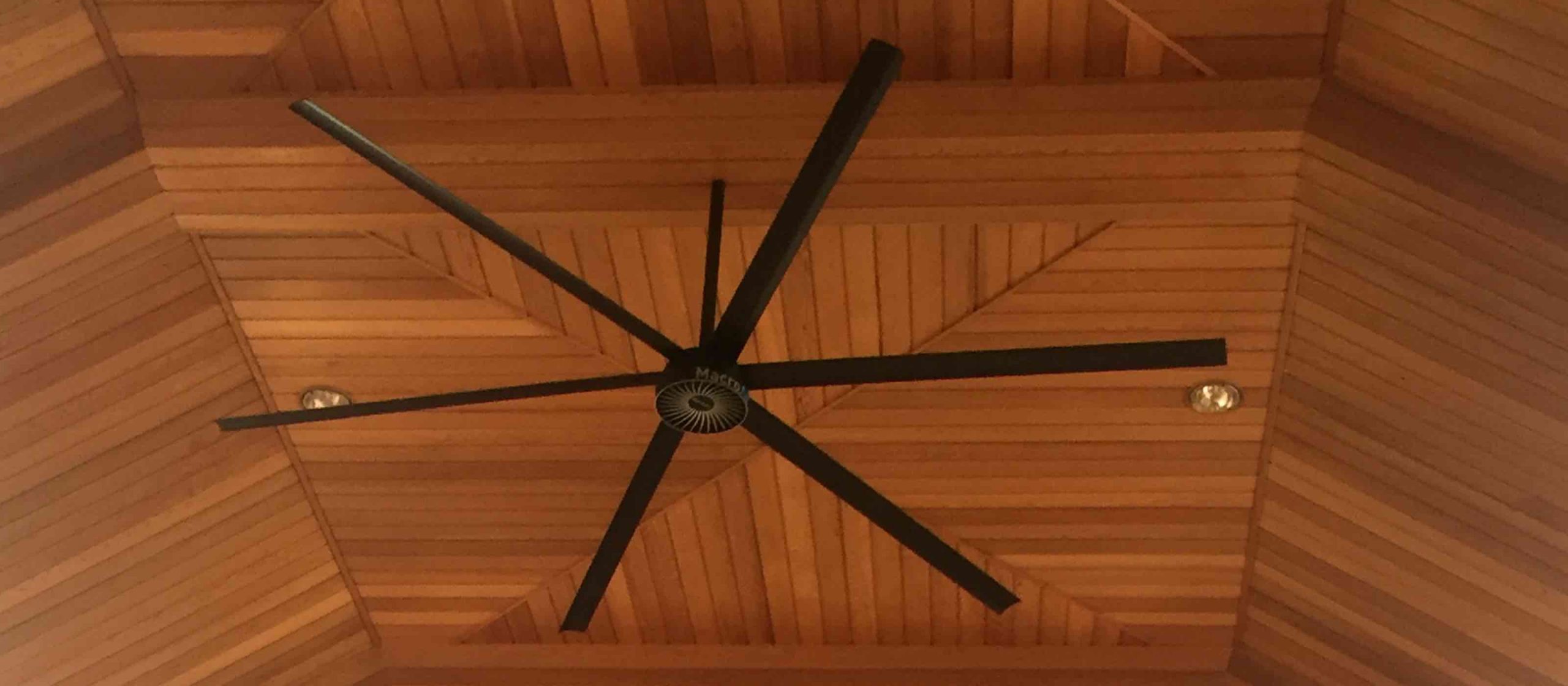 Shrine of our Lady of Mercy, NSW | MacroAir AVD 370 Fans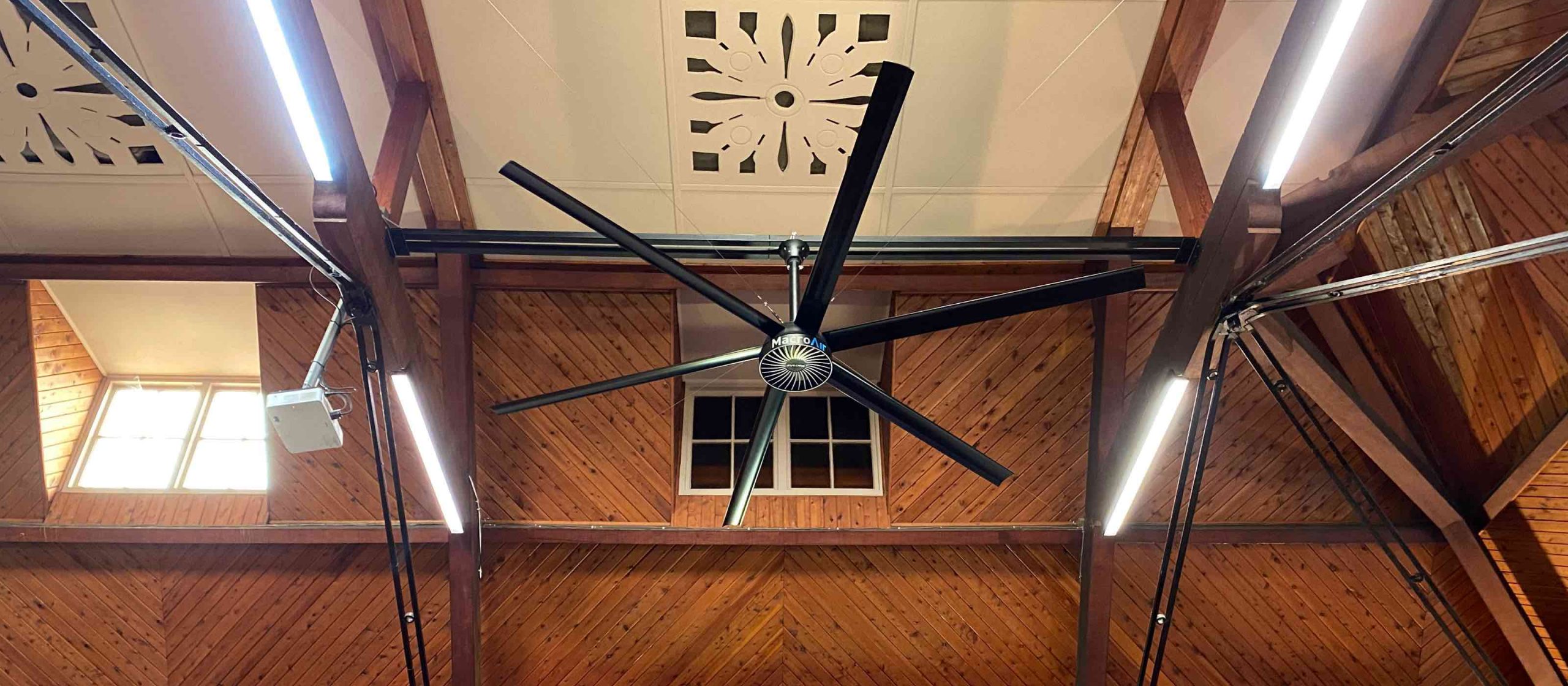 St Swithuns, NSW | MacroAir AVD370 Fan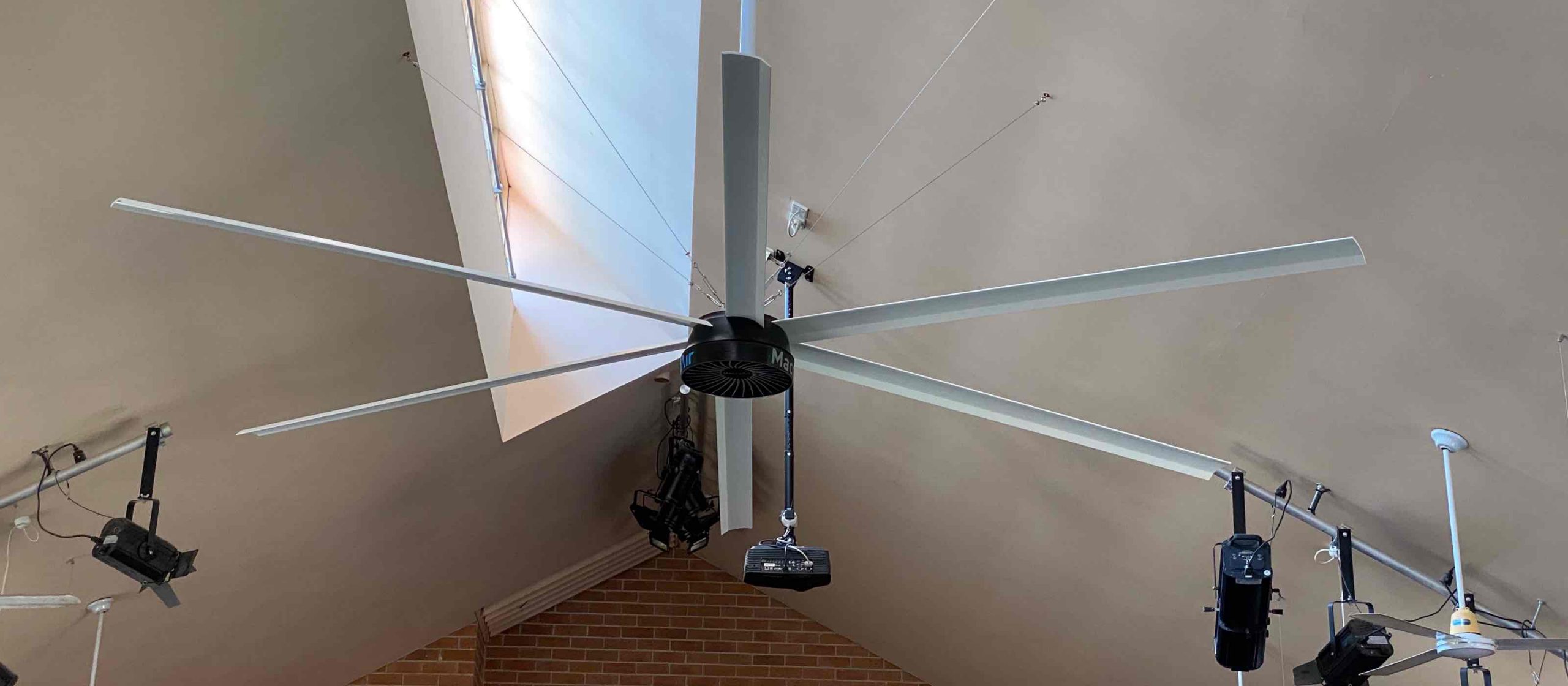 St Marks Anglican Pennant Hills, NSW | MacroAir AVD370 Fan
Places of worship and Churches
We have installed MacroAir HVLS fans in a range of churches and places of worship across Australia. Installing large ceiling fans can help to improve air circulation making churches much more pleasant to be in.
Shrine of our lady of mercy- Penrose park Southern highlands NSW
Problem: The shrine of our lady of mercy at Penrose park in the NSW Southern Highlands is a large catholic cathedral that required an efficient cooling and air circulation solution to cool patrons on hot days and to distribute warm air trapped at high levels in the ceiling spaces
Solution: Profan supplied and installed 3x MacroAir AVD370 fans to create the air movement and cooling that was required for the large indoor space. The fans were powder-coated in black for a sleek, contemporary finish to suit the space.
Results: The church patrons were much more comfortable in the space on the hot days and in winter the warm air trapped at high level was pushed down to create a comfortable environment.
St Swithuns Anglican Church Pymble, Sydney NSW
Problem: The church was struggling to cool the large hall space. The cost of air conditioning was prohibitive to the church especially as the space wasn't used daily.
Solution: ProFan Supplied and installed 1x MacroAir AVD 370 fan and had the blades powder coated to match with the colours in the building.
Results: The space was cooled at a much more affordable cost than installation of air conditioning. The church users found the benefits in winter by using the fan to move warm air trapped in the ceiling space down to floor level.

MacroAir's AirVolution-D Wins Product of the Year Award
MacroAir's AirVolution-D brought home the Consulting-Specifying Engineer's 2015 Product of the Year silver award in the air movement category.
Consulting-Specifying Engineer asked companies to submit their new and improved products, and readers voted. Thank you to everyone who voted for our re-invented HVLS direct-drive fan!