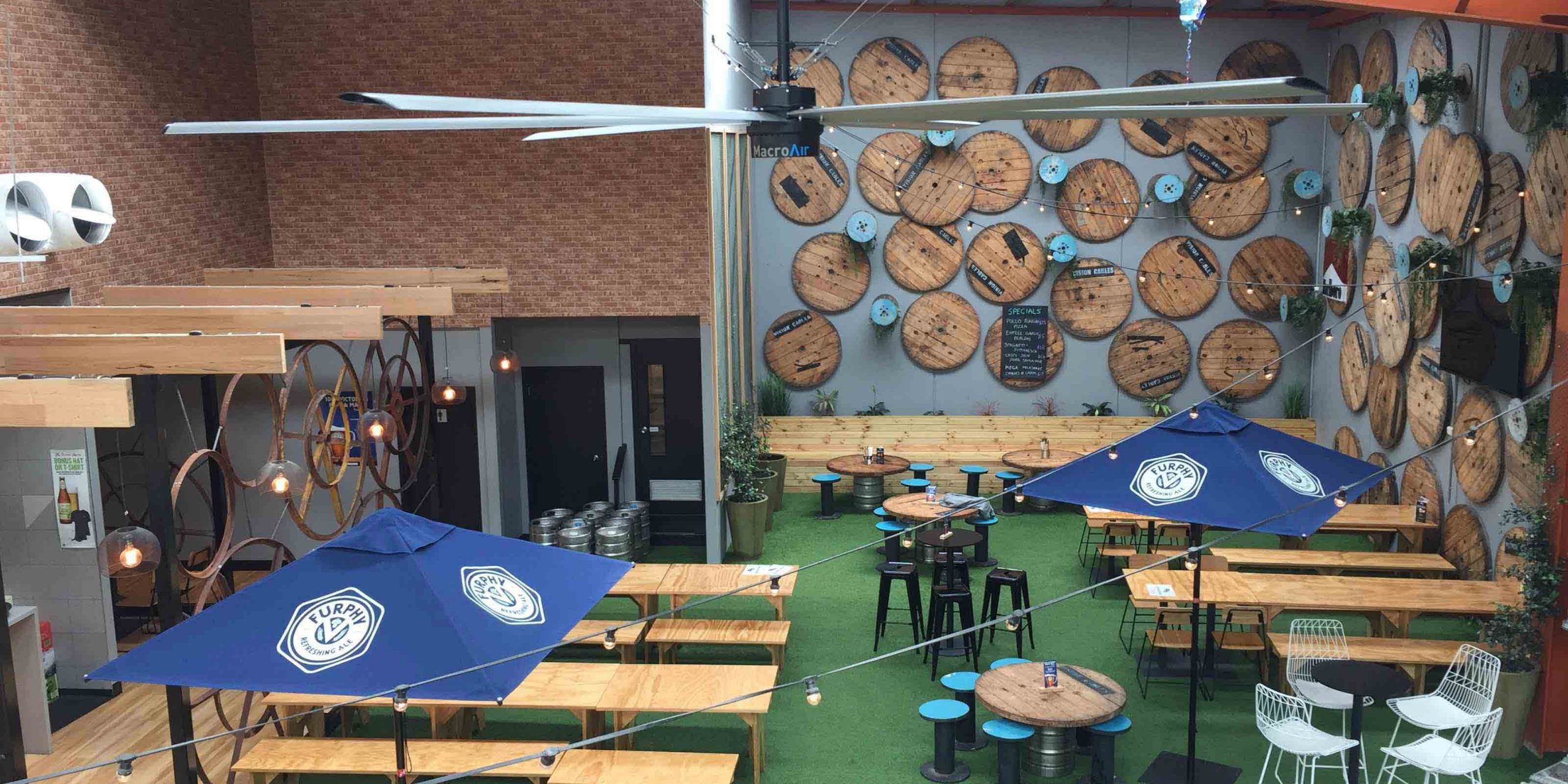 Commercial Restaurant, Melbourne | MacroAir AVD 550 Fan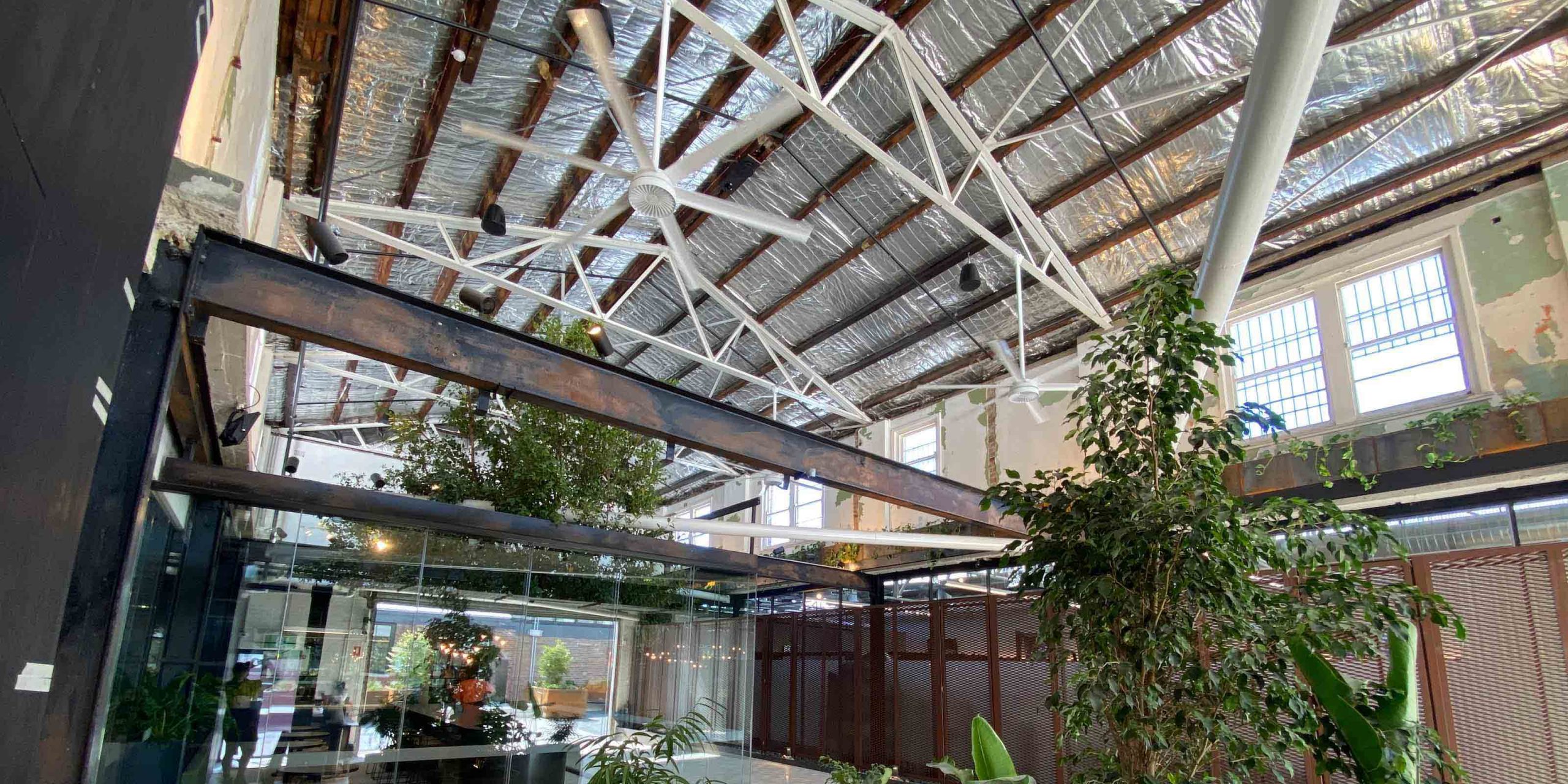 Goodman Offices, Rosebery | MacroAir AVD 370 Fan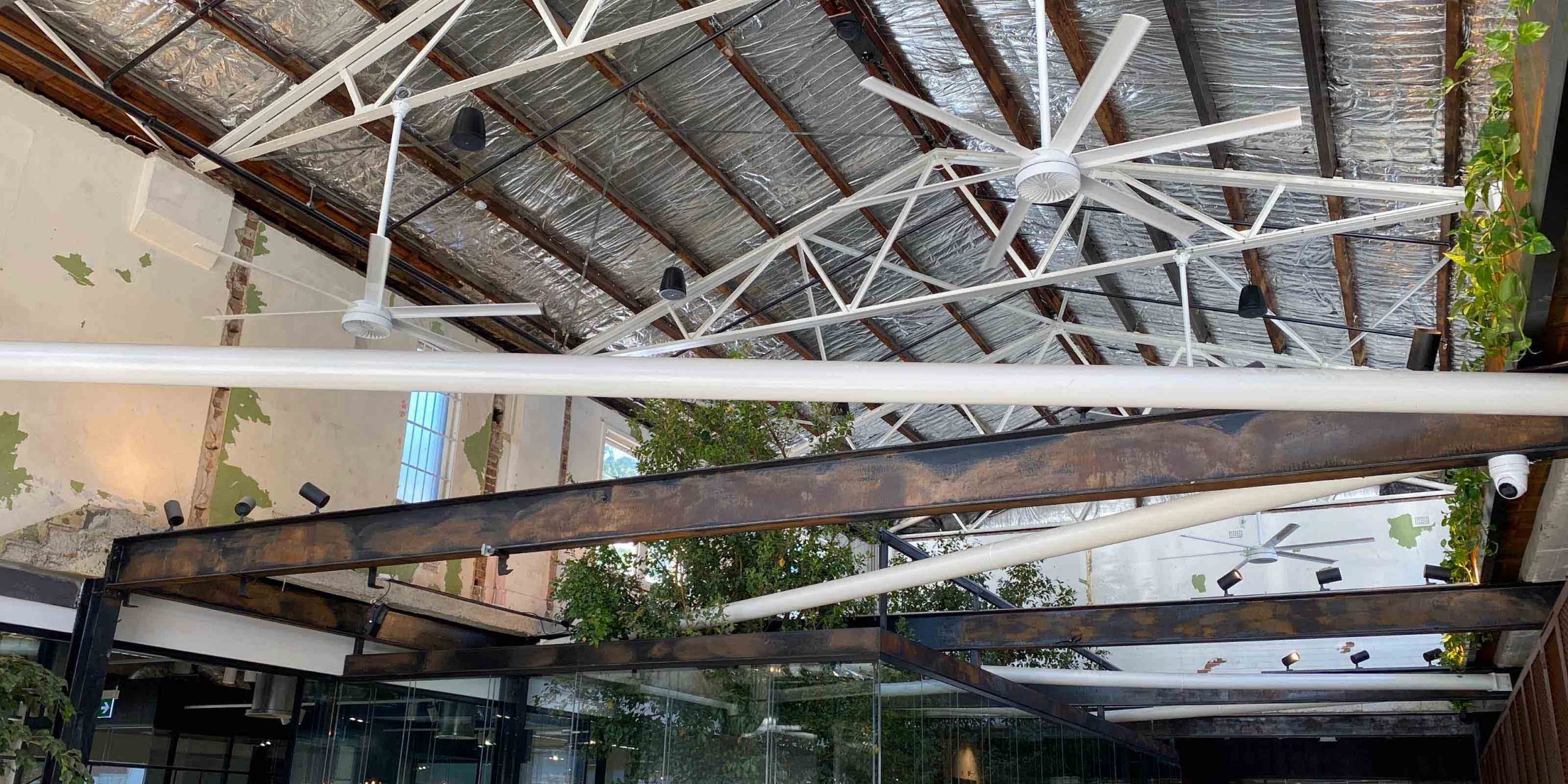 Goodman Offices, Rosebery | MacroAir AVD 370 Fan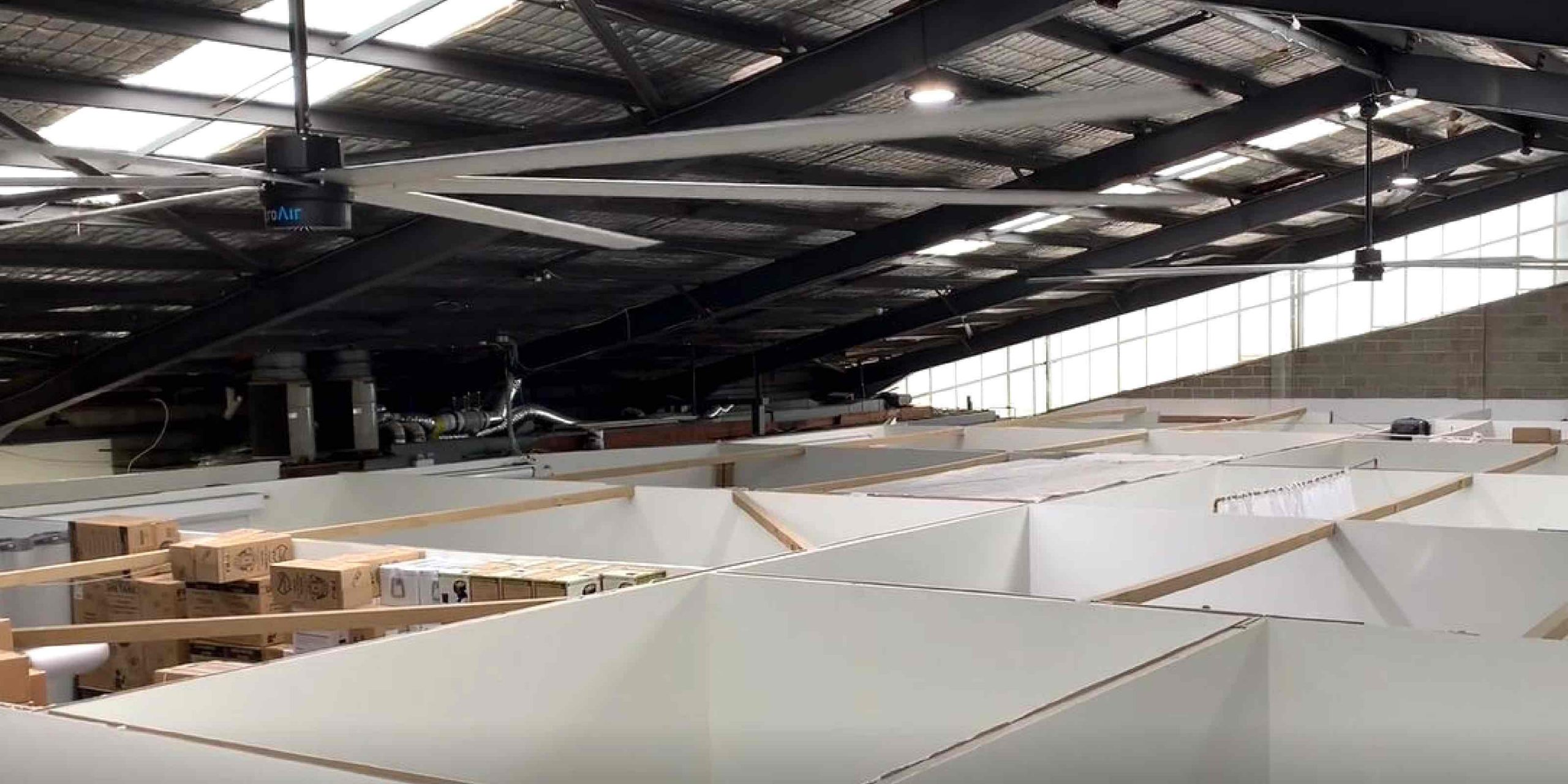 Workit Spaces, Alexandria, NSW | MacroAir AVD 780 Fan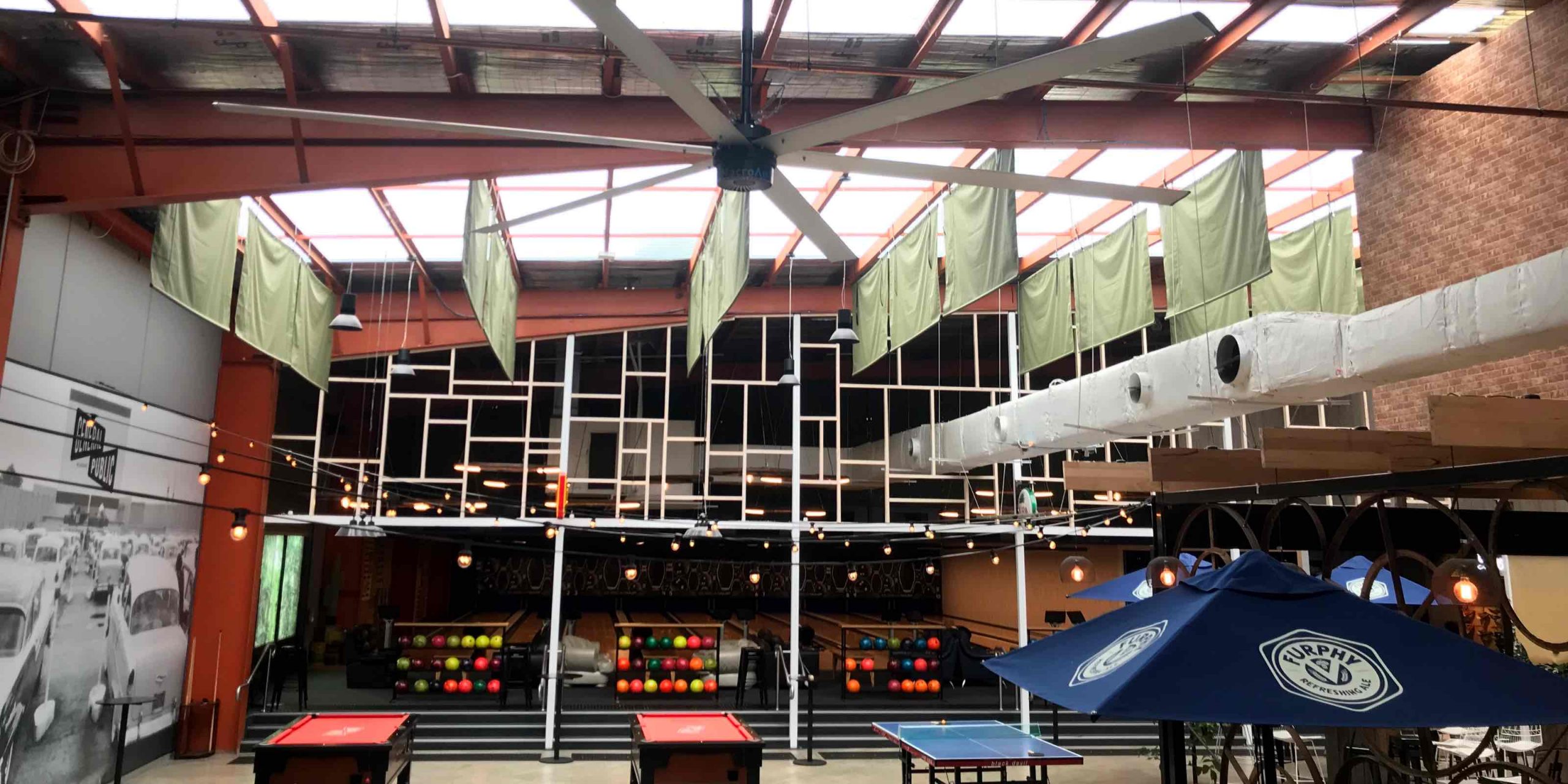 Bowling Alley, Melbourne | MacroAir AVD 550 Fan
Commercial and office spaces
We have installed MacroAir HVLS fans in a range of Commercial and office facilities across Australia. Installing large ceiling fans can help to improve air circulation and reduce the reliance on air conditioners making work spaces much more pleasant to be in.
Goodman – The Hayesbury
Problem: The new redevelopment "the Hayesbury" for the Goodman Australia offices required a solution to provide cooling and air movement to their office foyer. The area was largely open to the environment with no real doors to keep conditioned air inside.
Solution: ProFan provided 4 x custom coloured MacroAir AVD 370 fans to provide air movement to the atrium area of the office space. The four fans were installed with an AirLynk system to be controlled by the Building Management System (BMS).
Results: An automated cooling system that was effective and fitting with the building architecture.
Workit Spaces Sydney NSW
Problem: Workit Spaces is a company that provides small office/ work spaces for small businesses inside larger factory / warehouse style units. These areas are not always occupied by all the businesses in them and are open-to-the-ceiling type cubicles. Air Conditioning these spaces would have been difficult and expensive.
Solution: ProFan supplied and installed 2 x MacroAir AVD 780 7.2m fans to provide air movement and cooling to the multiple tenancies within the building with an ultra low running cost.
Results: The two large fans provided more than adequate air movement and also kept within the industrial styling of the office spaces.

MacroAir's AirVolution-D Wins Product of the Year Award
MacroAir's AirVolution-D brought home the Consulting-Specifying Engineer's 2015 Product of the Year silver award in the air movement category.
Consulting-Specifying Engineer asked companies to submit their new and improved products, and readers voted. Thank you to everyone who voted for our re-invented HVLS direct-drive fan!