HVLS FANS IN GATHERING PLACES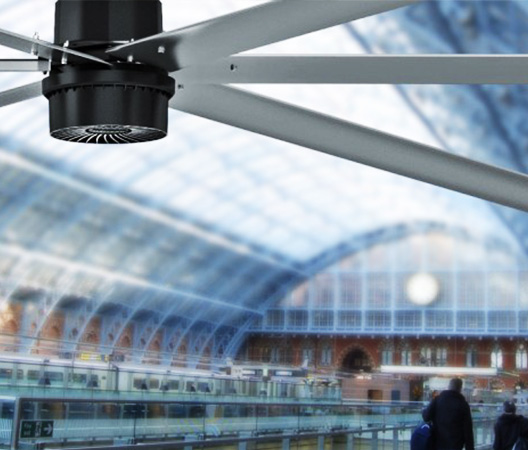 STADIUM CONCOURSE
Control temps for comfortable crowds
STADIUM CONCOURSE
Crowd Pleaser
Making open-air venues comfortable is challenging, especially during hot summers. Boost cooling power and lower utility costs by up to 30% with a revolutionary MacroAir AirVolution-D 500 Series fan.
Using a powerful, direct drive motor, this energy-efficient fan creates a constant breeze that can change the comfort level dramatically and keep sports fans and concert goers in high spirits. It's also maintenance-free and can integrate with your HVAC system, making it simple to operate.
Keep crowds comfortable and happy with MacroAir AirVolution fans.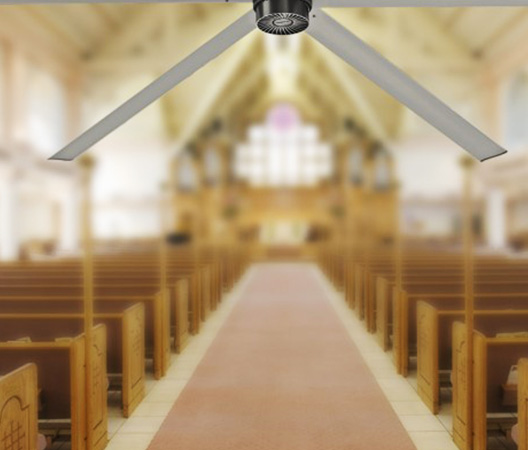 WORSHIP
Cool interiors for divine comfort
WORSHIP
Divine Comfort
The MacroAir AirVolution-D 500 Series fan just might be divine intervention at work. This expertly engineered, hard-working fan delivers quiet comfort to places of worship so that parishioners can focus on the service, not the loud clatter common with box and pedestal fans.
Costing only pennies a day to run, it also integrates with existing ventilation and lighting systems to maximize energy efficiency. And with easy-to-use touch controls, zero maintenance, and a reliable 50,000-hour lifespan, it's the epitome of higher power.
COCA-COLA OF ORLANDO
A refreshed workforce and increased productivity. Even with massive 32-foot ceiling, one MacroAir fan at their warehouse exceeds the cooling effect of three barrel fans.
SEE THE MACROAIR
DIFFERENCE
Great savings, more efficiency with direct drive technology. Get a side-by-side fan specification comparison between the leading Macroair and other conventional HVLS fans.

MacroAir's AirVolution-D Wins Product of the Year Award
MacroAir's AirVolution-D brought home the Consulting-Specifying Engineer's 2015 Product of the Year silver award in the air movement category.
Consulting-Specifying Engineer asked companies to submit their new and improved products, and readers voted. Thank you to everyone who voted for our re-invented HVLS direct-drive fan!