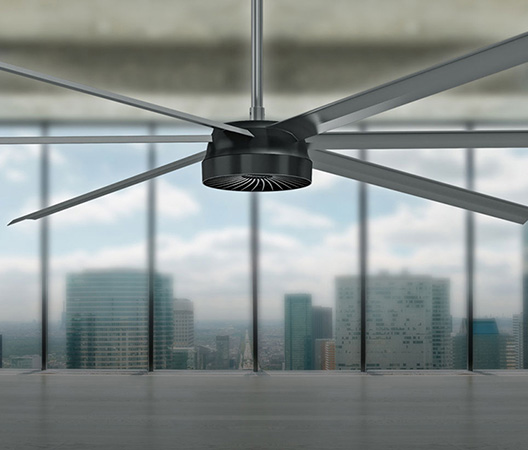 OTHER
Air circulation for any type of space
OTHER
Anywhere Air
With blade diameters ranging from 5 to 24 ft, MacroAir AirVolution-D fans can solve any circulation challenge from auto dealerships to zoo animal housing and everything in between.
These smart and powerful fans move 76% more air using 50% less energy, lowering utility bills and saving you money. Touch controls and the ability to integrate with existing HVAC systems add to their efficiency and make them easy to operate. They're also lightweight, easy to install, and maintenance-free.
And with a 50,000-hour lifespan and natural good looks that can be customized to match your style, they are the complete solution for any airflow need.
COCA-COLA OF ORLANDO
A refreshed workforce and increased productivity. Even with massive 32-foot ceiling, one MacroAir fan at their warehouse exceeds the cooling effect of three barrel fans.
SEE THE MACROAIR
DIFFERENCE
Great savings, more efficiency with direct drive technology. Get a side-by-side fan specification comparison between the leading Macroair and other conventional HVLS fans.

MacroAir's AirVolution-D Wins Product of the Year Award
MacroAir's AirVolution-D brought home the Consulting-Specifying Engineer's 2015 Product of the Year silver award in the air movement category.
Consulting-Specifying Engineer asked companies to submit their new and improved products, and readers voted. Thank you to everyone who voted for our re-invented HVLS direct-drive fan!