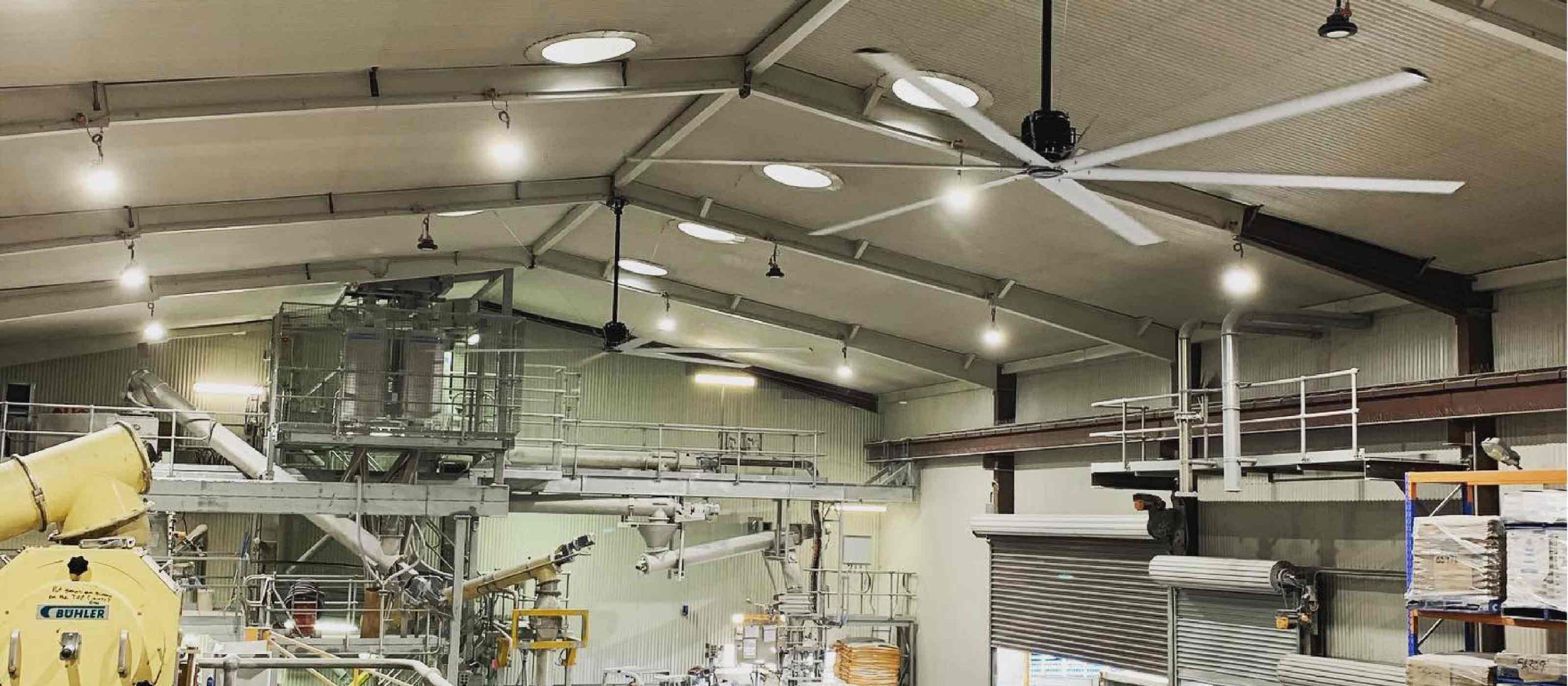 Manildra Starch Processing Facility, South Coast NSW | MacroAir AVDX Fan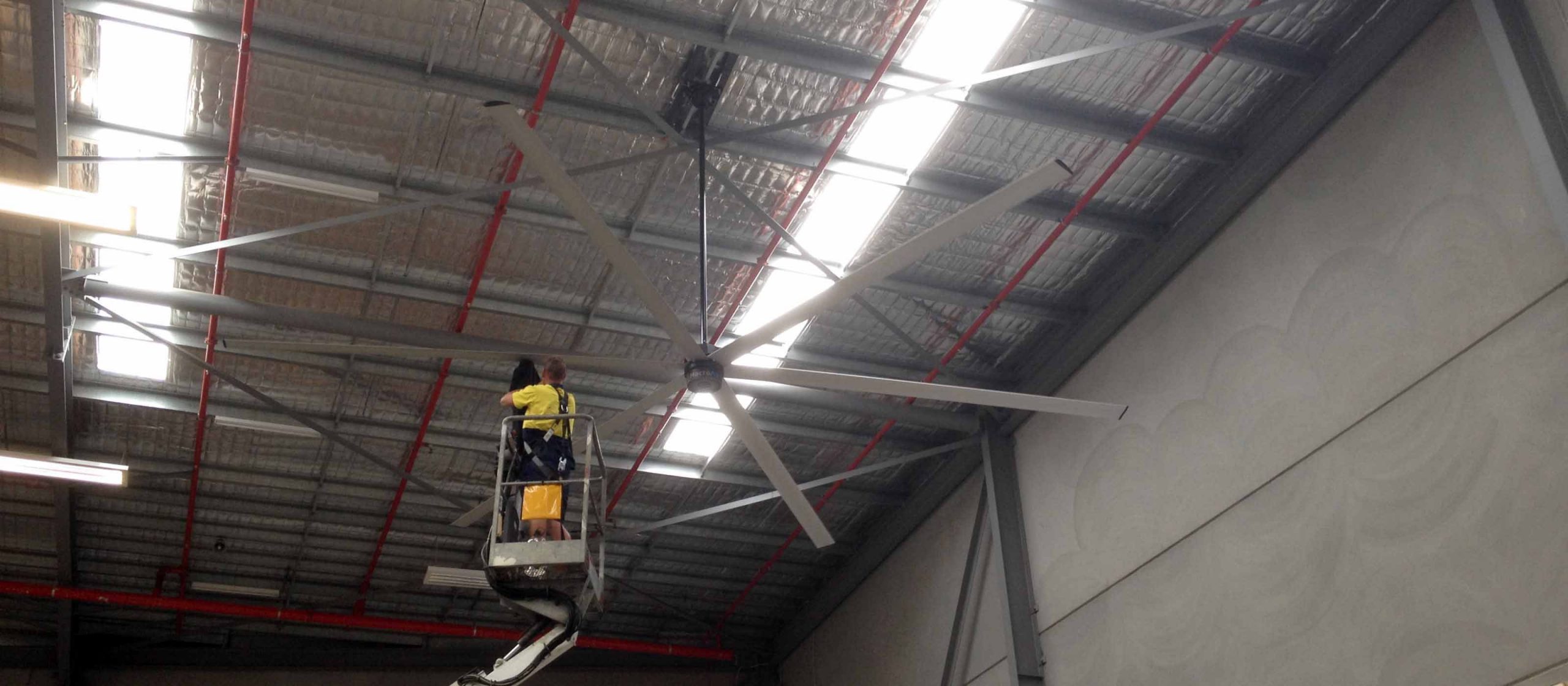 GME Manufacturing, NSW | MacroAir AVD 780 Fans
Manufacturing
We have installed MacroAir HVLS fans in a range of Manufacturing facilities across Australia. Installing large ceiling fans can help to improve air circulation making industrial facilities more comfortable for employees.
GME Australia- Western Sydney NSW
Problem: Staff were suffering from high temperatures and no air movement in the warehouse and packing area of the GME manufacturing and distribution facility
Solution: ProFan recommended and installed 2 x MacroAir AVD 780 7.2m fans over the 2 main areas where staff worked to provide maximum cooling and air movement.
Results: Staff noted much cooler and comfortable conditions despite being in the very hot area of western Sydney NSW. It also made the staff feel valued that the company was willing to spend money on their comfort and as a result it increased staff morale.
Manildra Group Nowra- South Coast NSW
Problem: The Manildra group at Nowra produce and package starch products for the food industry all over the world. This facility has lots of heat producing industrial equipment and keeping workers cool in this environment is difficult.
Solution: ProFan provided and installed 4 x MacroAir AVDX fans, the perfect fan for food products production as they have no gearbox, so no risk of spills, and are industrial strength.
Results: 2 x large areas provided with great air movement and cooling effects on the staff working in them.

MacroAir's AirVolution-D Wins Product of the Year Award
MacroAir's AirVolution-D brought home the Consulting-Specifying Engineer's 2015 Product of the Year silver award in the air movement category.
Consulting-Specifying Engineer asked companies to submit their new and improved products, and readers voted. Thank you to everyone who voted for our re-invented HVLS direct-drive fan!