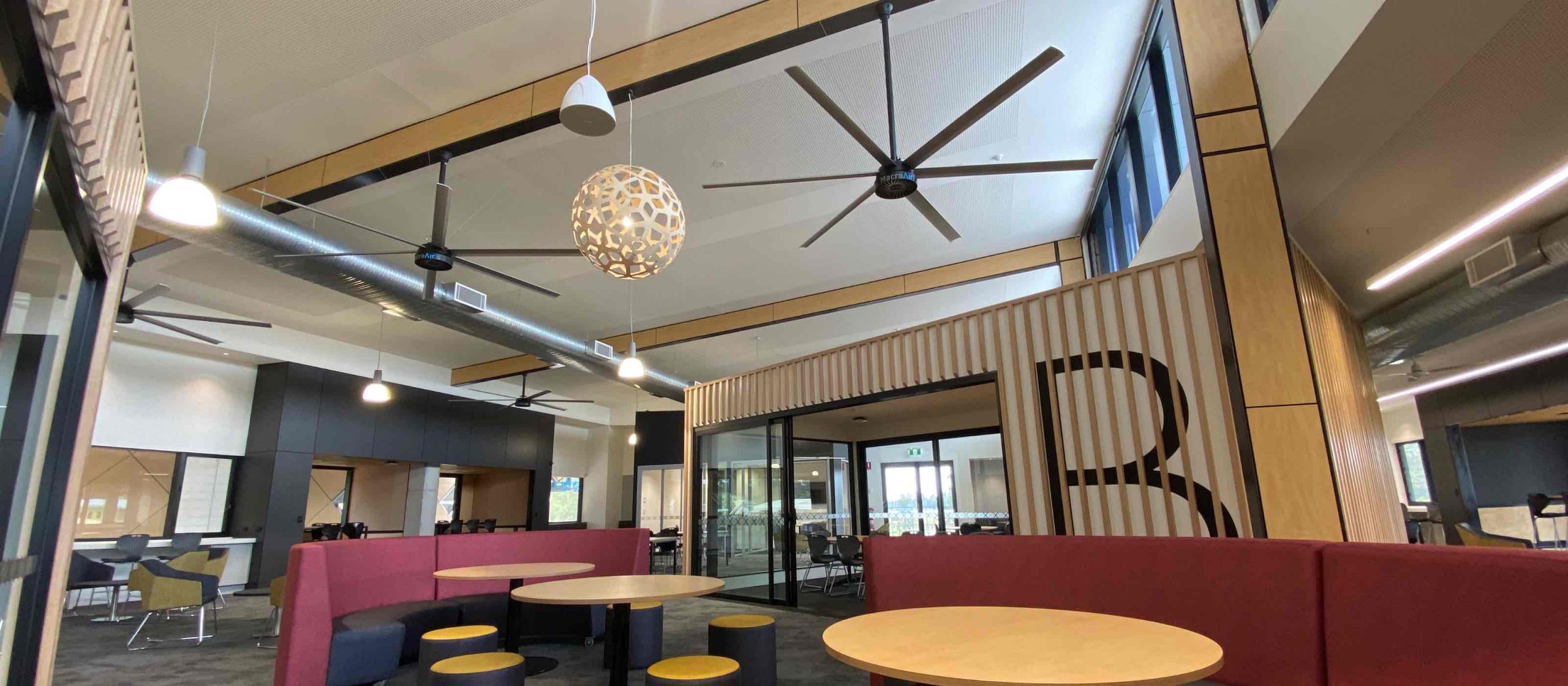 St Phillips Cessnock | MacroAir AVD 370 Fans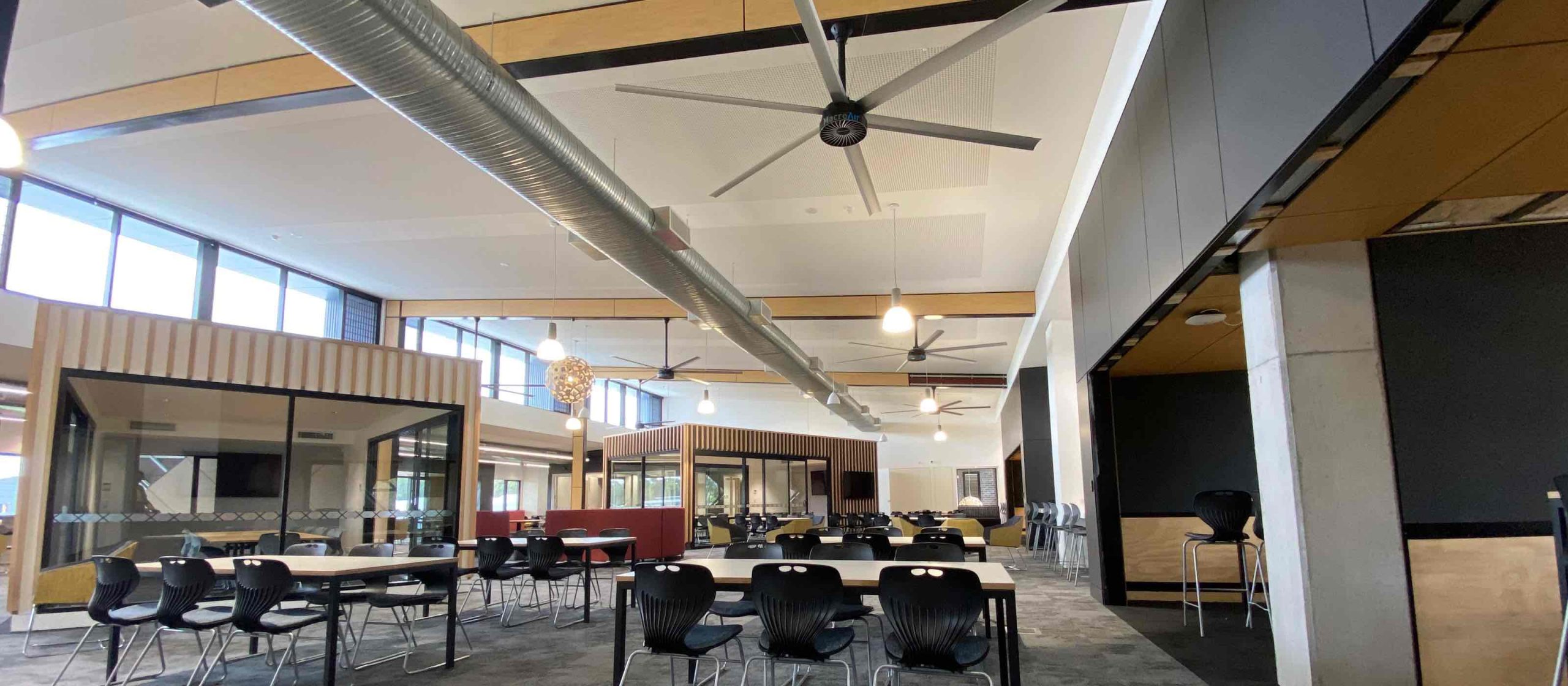 St Phillips Cessnock | MacroAir AVD 370 Fans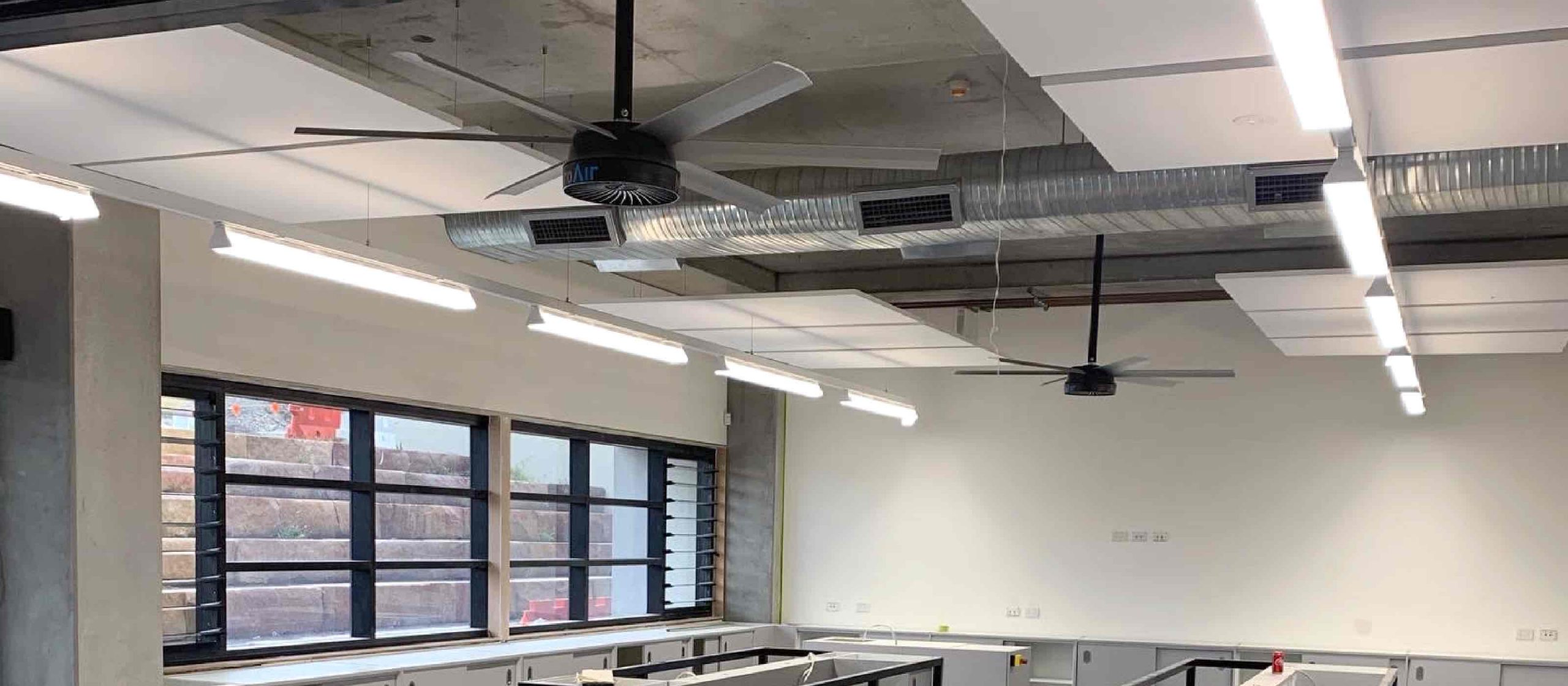 St Bedes Catholic College, NSW | MacroAir AVD370 Fans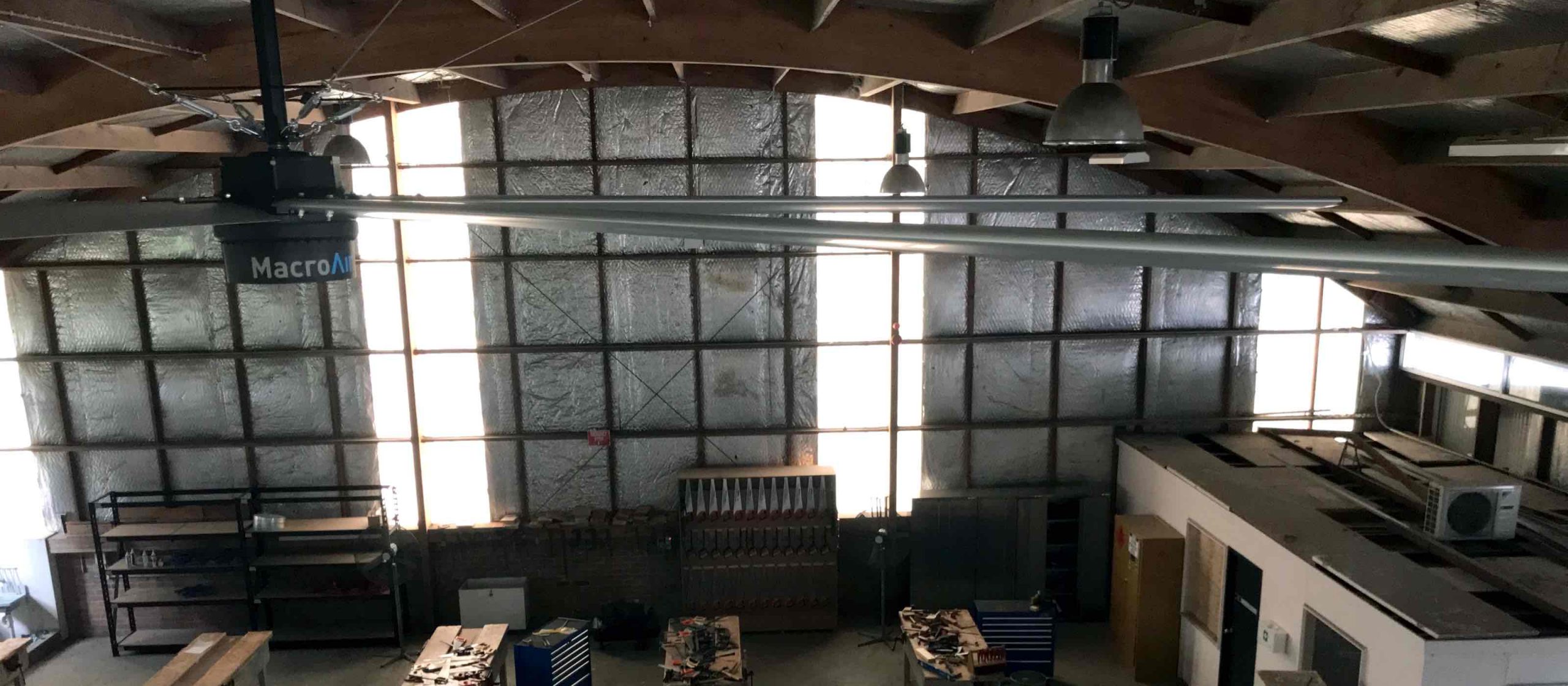 TAFE Castle Hill, NSW | MacroAir AVD550 Fan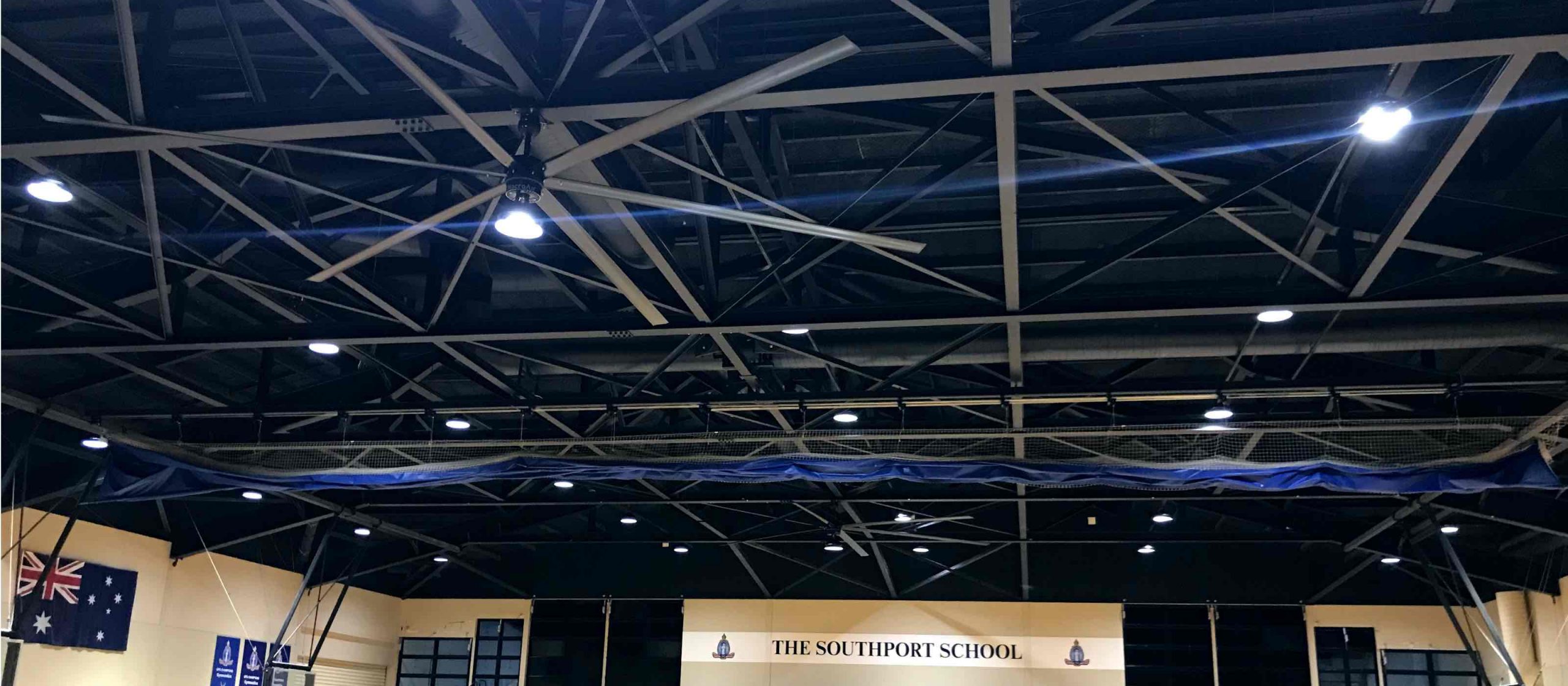 The Southport School, QLD | MacroAir AVD780 Fan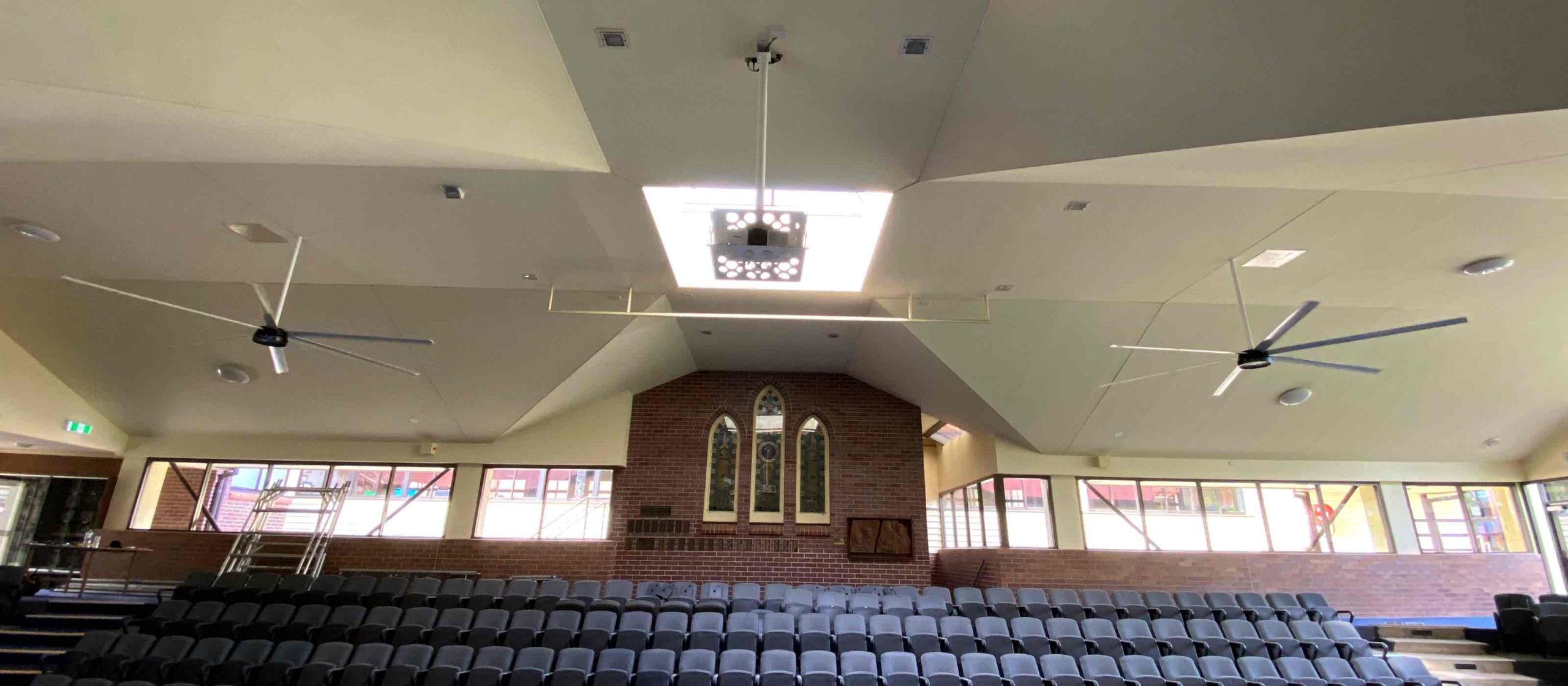 The Southport School, QLD | MacroAir AVD370 Fan
St Columba College, SA | MacroAir AVD370 Fan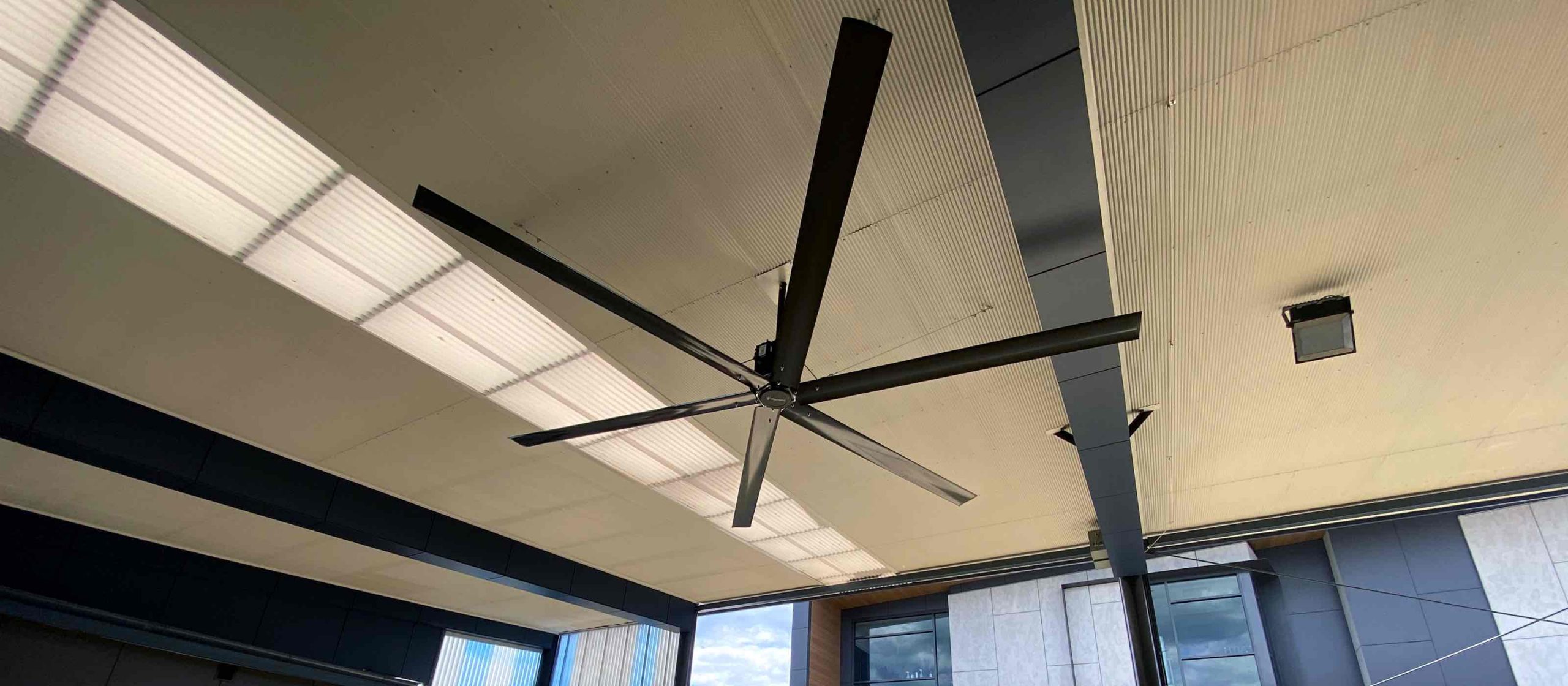 Caroline Chisolm Catholic School, NSW | MacroAir AVDX Fan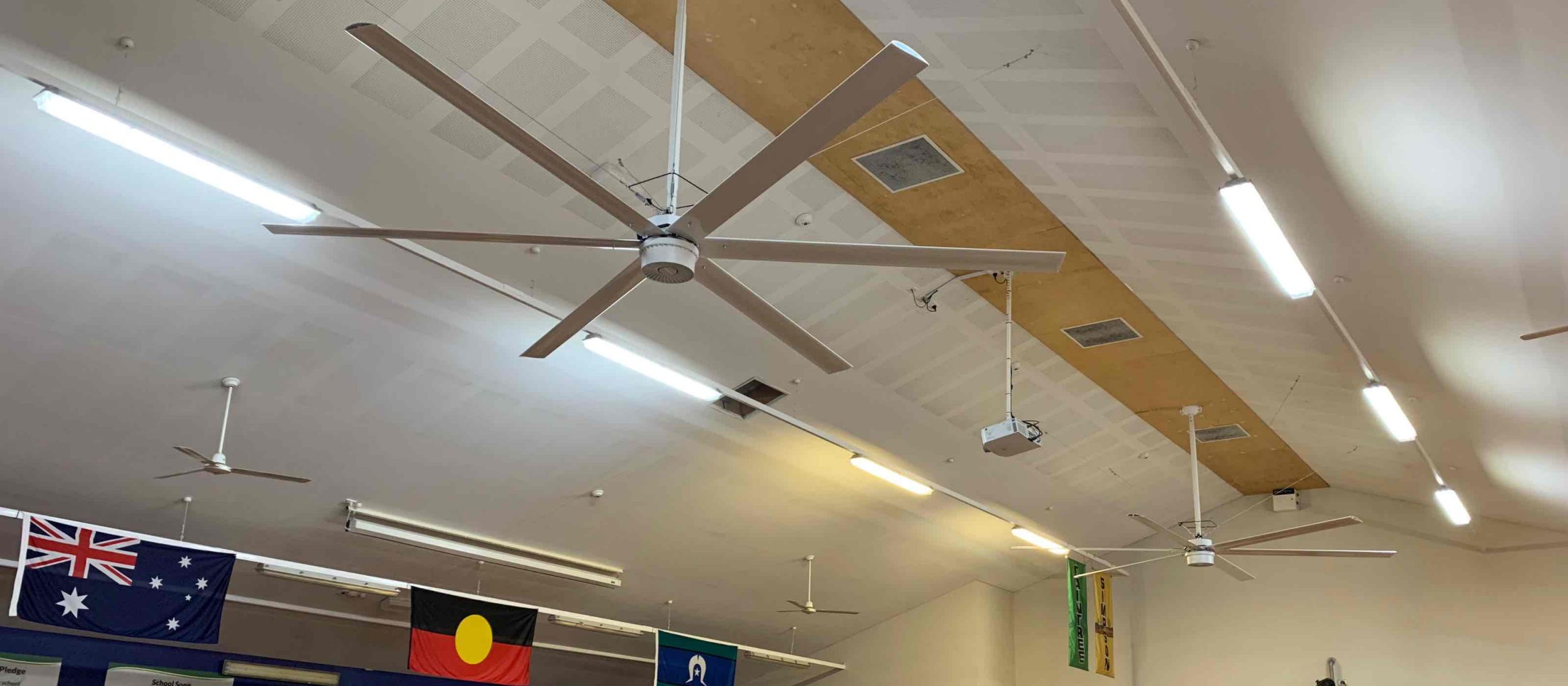 Maryong Public School, NSW | MacroAir AVD550 Fan
SCHOOLS
We have installed MacroAir HVLS fans in a range of schools and educational facilities across Australia. Installing large ceiling fans can help to improve air circulation making educational spaces much more pleasant to be in.
TAFE NSW- Castle Hill Campus
Problem: At the Castle Hill campus of TAFE NSW there was a large shed-like structure with an arched roof that practical construction classes are held in. With the prohibitive cost associated with air conditioning large spaces, and a poorly insulated area, it was decided that High Volume Low Speed fans were the best solution to cool the area.
Solution: ProFan supplied and installed 2 x MacroAir AVD 550 fans to provide improved air flow for the space.
Results: The new fans have made the space significantly cooler and improved air circulation on hot stuffy days in the classroom.
The Southport School- QLD Gold Coast
Problem: The Southport School on the QLD Gold Coast had a very large auditorium/sports hall used for whole-school assemblies, exams and sports games such as basketball and volleyball. This hall had other destratification fans installed which were noisy, distracted students and made it hard to hear in assemblies. These existing fans were ineffective in improving the airflow.
Solution: ProFan supplied and installed 2 x MacroAir AVD 780 7.2m diameter fans to replace the many destratification fans providing much more air flow with significantly less noise and distraction. To further reduce the distraction we had the blades powder-coated in black to blend in with the structures around the fans.
Results: Much greater air movement, much less distraction from both noise and visuals for students during sports, assemblies and exams.
St Phillip's Christian College Cessnock NSW
Problem: The newly constructed section at St Phillips Christian School in the NSW hunter valley was designed and constructed to include six Macroair AVD 370 fans to supplement the air conditioning system.
Solution: ProFan supplied and installed 6x AVD 370 fans with a multi-fan controller to allow custom scheduling, individual or group control. The system provided great even airflow to the mixed learning space.
Results: Better airflow complements the air conditioning system and allowing cool airflow when conditions don't require the air conditioning system to be run.

MacroAir's AirVolution-D Wins Product of the Year Award
MacroAir's AirVolution-D brought home the Consulting-Specifying Engineer's 2015 Product of the Year silver award in the air movement category.
Consulting-Specifying Engineer asked companies to submit their new and improved products, and readers voted. Thank you to everyone who voted for our re-invented HVLS direct-drive fan!