MACROAIR AIRVOLUTION – D MODELS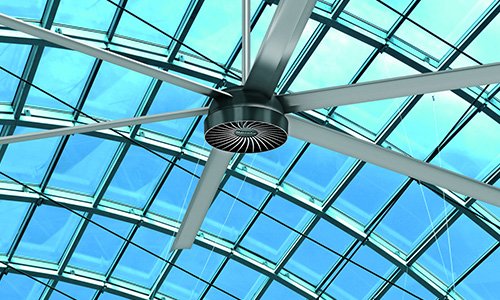 MacroAir AirVolution-D 370
Industrial ceiling fans ideal for ceiling heights of 10 to 12 feet tall. Sleek looks and two custom colour options add to its appeal, allowing it to blend with any setting.
IDEALLY SUITED FOR:
Offices, Restaurants, Lobbies, Classrooms.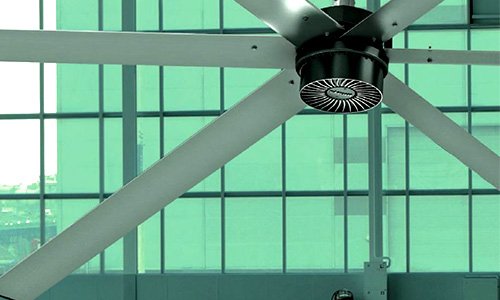 MacroAir AirVolution-D 550
For medium to large spaces, the AirVolution-D fan is extremely effective at controlling temperature and humidity.
IDEALLY SUITED FOR:
Auto Shops, Gymnasiums, Agricultural – Dairy Farms, Equine Facilities
MacroAir AirVolution-D 780
Designed for heavy-duty applications, the AirVolution-D Model 780 is perfect for extra-large spaces. Lighter weight and easy mounting without guy wires or extra support systems.
IDEALLY SUITED FOR:
Warehouses, Airplane Hangars, Airports, Stadiums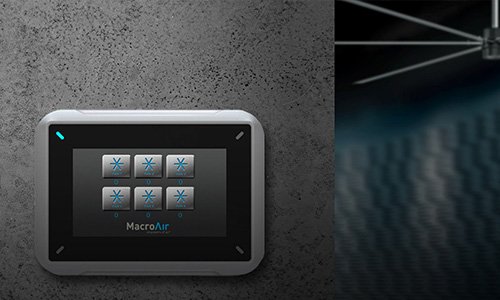 MacroAir Controller 6
A fully-integrated LCD touchscreen panel gives you the ability to control the speed and change the direction of up to six MacroAir fans for the ultimate in convenience and versatility.
IKEA
IKEA would like to find a great way to save on operating costs by reducing the cost of heating and cooling its space while reducing CO2 emissions.
SEE THE MACROAIR
DIFFERENCE
Great savings, more efficiency with direct drive technology. Get a side-by-side fan specification comparison between the leading Macroair and other conventional HVLS fans.

MacroAir's AirVolution-D Wins Product of the Year Award
MacroAir's AirVolution-D brought home the Consulting-Specifying Engineer's 2015 Product of the Year silver award in the air movement category.
Consulting-Specifying Engineer asked companies to submit their new and improved products, and readers voted. Thank you to everyone who voted for our re-invented HVLS direct-drive fan!